Using KaiNexus To Manage a
WorkOut

WorkOut Summary:
In an effort to reduce spending and meet the organization's budgetary goals of 2014, the Leadership Council at Texas Health Resources was asked to participate in a "90 Day Blitz." Participants each identified two cost-saving opportunities for improvement, and entered them into the KaiNexus system. Most people identified opportunities for improvement to implement in their own department, while other opportunities were assigned to other departments using the KaiNexus system.
During the first thirty days, participants brainstormed as many cost saving and revenue enhancing ideas as they could and logged them in the WorkOut in KaiNexus. WorkOut leadership then reviewed and assigned the approved ideas to participants to implement.
Participants spent the next sixty days utilizing their PDSA and kata skills to implement at least one of their ideas, referring to event leadership for coaching on a just-in-time basis. The quantifiable and qualifiable impact of each idea was logged in KaiNexus.
Results from the WorkOut
$2,600,000 of Total Impact
230 Improvements
The 77 participants in this event identified and resolved 141 opportunities for improvement, with 49% resulting in an improvement in finances, quality, safety, and/or satisfaction. Here's the breakdown of the impact their opportunities for improvement had:
$2,038,384 recurring cost savings
$16,640 one-time cost savings
$461,025 recurring revenue generation
373 hours saved per year
10 improvements to quality
7 improvements to patient and staff satisfaction

Big Ideas:
50 improvements had over $10,000 of financial impact each (annualized savings)
17 improvements had over $50,000 of financial impact each (annualized savings)
5 improvements had over $100,000 of financial impact each (annualized savings)

Sample Opportunity for Improvement
Change Staff Meeting Model
Problem Description: We currently schedule staff meetings for when some people have to come in when they're not scheduled for a regular shift. This increases paid hours.
Implemented Solution: Change staff meetings to allow staff to attend while on regularly scheduled shifts at least quarterly to decrease paid hours.
Impact:
- $1,800 per month saved by reducing the number of extra hours worked by nurses to attend staff meetings
- Significant impact on staff satisfaction
- Predicted increased staff retention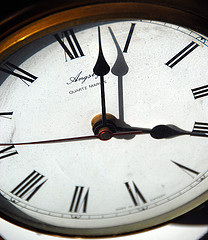 The Role of KaiNexus in a WorkOut: