Innovative Learning Simulation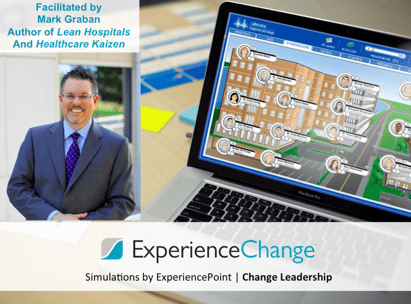 One way to reflect, learn, and move forward is ExperienceChange, an innovative learning simulation from ExperiencePoint, facilitated by Mark Graban.
The workshop uses a case study and an interactive computer simulation that allows you to learn and practice change management in an engaging way. You will learn a specific and actionable change management methodology that you can apply in your own organization.
Mark routinely runs similar workshops priced at $800, so this is an awesome deal for KaiNexus customers.