Meet the Friends That Started it All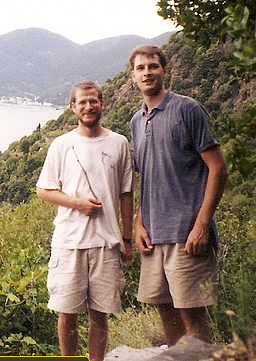 KaiNexus was founded by Matt Paliulis and Dr. Gregory Jacobson, who were roommates as undergrads at Washington University in St. Louis.
Matt graduated from the Olin Business School with a BSBA in Marketing and Finance, starting his career with Price Waterhouse Coopers and later, IBM. Greg graduated with a BS in Biology and went on to medical school at Baylor College of Medicine. During his residency, Greg frequently encountered processes that could be made better, and was constantly frustrated by the unavailability of any kind of software program that he could use to track these ideas and see them through to improvement.
At the same time, Greg and Matt continued to meet frequently, and they discussed the need for some kind of platform to improve healthcare. They convinced friends and family to invest in the idea, and KaiNexus was born.
Today at KaiNexus, there is an underlying belief that companies can best improve by leveraging every employee in their improvement efforts. It is our mission to use our technology and experience to truly make improvement happen, and we now support many thousands of users across multiple industries, including Healthcare, Manufacturing, Logistics, Professional Services, and Food and Beverage. Matt and Greg are thrilled to report that our customers share their passion for improvement and are generating millions of dollars in bottom line impact.