Our KaiNexus customers are most successful when they have a leadership model and a culture that encourages and allows continuous improvement to happen. KaiNexus has the expertise to help you and your organization improve at both strategic and tactical levels. We also have outstanding partners who can provide additional services and support.
See our more detailed services catalog (PDF), which includes on-site diagnostic assessments, personalized on-site or virtual coaching for leaders, speaking engagements, and more.


Implementation Services

A KaiNexus Implementation Specialist uses web meetings and personalized group training sessions to ensure that your organization is ready to spread continuous improvement with KaiNexus.
Learn more about KaiNexus Implementation Services

Virtual Coaching

KaiNexus' continuous improvement coaches actively monitor and review your improvement activity to help you spread a culture of continuous improvement.

Contact us to talk about how our technology and coaching support can help you.


On-Site Services
Our on-site services spread continuous improvement in your organization. Our consultants teach proven strategies and coach your managers and leaders on the behaviors that create a culture of continuous improvement. On-site services include educating leaders on how to use the KaiNexus platform to support a sustainable culture of continuous improvement.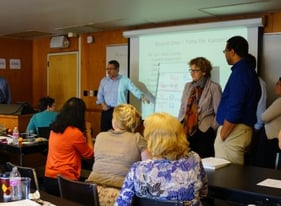 KaiNexus Kickoff
One of our expert facilitators will teach the basics of Kaizen in an interactive way and spend time coaching managers and staff in the workplace to launch a continuous improvement methodology.

Learn more about KaiNexus Kickoffs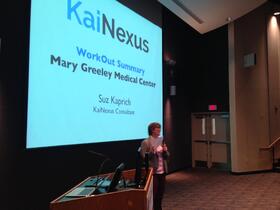 KaiNexus WorkOut
The KaiNexus WorkOut is a proven 90-day model that brings a team together, under the coaching of an experienced KaiNexus Consultant, to generate and implement improvement ideas that create an immediate, measureable impact.
Learn more about KaiNexus WorkOuts