KaiNexus Supports and Facilitates Each Step of the PDSA Process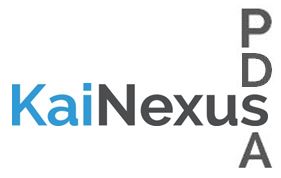 KaiNexus is a collaborative improvement platform that facilitates the PDSA process (aka PDCA), resulting in more efficient, effective, and sustainable improvement.
Here's How:
Plan
KaiNexus enables staff to quickly and easily submit Opportunities for Improvement in their workplace using a web browser or email on computers, tablets, smart phones, and other internet capable devices. The KaiNexus system automatically routes those Opportunities to the appropriate leader, who then assigns someone to investigate and work on them. KaiNexus uses smart notifications to reduce inefficiency in this planning process. Additionally, your team can build charts to track the process and improvement results over time.


Do

Everyone on the team can see what the others are up to, without waiting for meetings to discuss the work and playing "catch up" with those who were not directly involved. Tasks are assigned and completed as needed by anyone in the organization, due dates are assigned, notifications are automatically generated to warn of upcoming due dates, and leaders are notified when tasks or the work on Opportunities for Improvement are overdue.
Once the work on the Opportunity for Improvement is completed, a resolution is submitted that contains the outcome with detailed information regarding the process and the estimated impact (cost savings, satisfaction, revenue generation, safety, and time savings). This information enables KaiNexus to create detailed metrics that show the cumulative impact of improvement work at every level from organization, to department, to work group, to individual users in visually appealing, easy to read graphs. This information is exportable for sharing.

Study
(Or "Check," if using PDCA)

The KaiNexus data feature provides easily accessible, easy-to-read graphs that show the impact of the improvements being made. You can track several metrics at once and view them simultaneously in a graph for comparison, or individually. Once completed, the Opportunity for Improvement can be flagged for future review; when the selected date arrives, KaiNexus will remind you to review the Opportunity to make sure that the change has been implemented and verify the estimated impact that was entered when the Opportunity was resolved.
Adjust
KaiNexus broadcasts resolutions throughout the organization, and allows for data to be exported to PDFs and Excel docs to share with staff. While many improvement programs flounder because the organization is so siloed, KaiNexus allows for customers to very easily share process improvement work throughout the organization so everyone can benefit. KaiNexus creates an institutional memory of completed OIs, allowing staff to benefit from the work of those that came before them. The active notifications that remind you to review completed Opportunities will prompt you to reopen the Opportunity and adjust the resolution or process as needed.