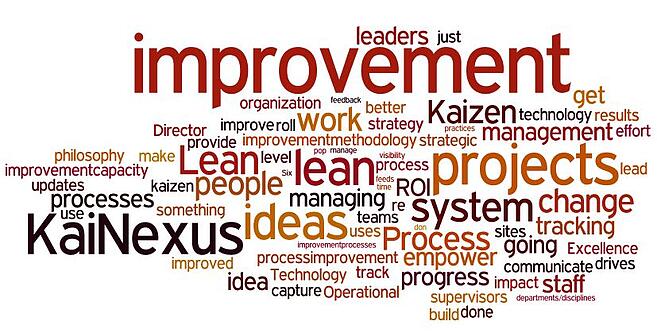 KaiNexus empowers organizations to improve by leveraging the collective knowledge of every person. We provide a collaboration platform that brings your entire team together around opportunities for improvement and facilitates progress from inception to ROI.
KaiNexus was founded by technology veteran Matt Paliulis and emergency medicine doctor Gregory Jacobson in 2009. What initially began as a web-based tracking system is now an enterprise platform being used by thousands of people across multiple industries.
Everyone on the team at KaiNexus is passionate about improvement. We were founded on the simple belief that people and organizations want to improve - they want to improve their lives, their families, their communities, and their work. We know that improvement is difficult. We firmly believe that technology can change behavior, connecting people to make improvement happen. Combining a drive to improve with well-designed technology allows any organization to attain a culture of innovation and continuous improvement.
Learn about the origins of KaiNexus.
Meet the people that bring you KaiNexus.
Learn more about our wonderful customers.
Find out who we partner with to bring you valuable improvement information and resources.
Read about KaiNexus in the media.
See what positions are available at KaiNexus.