Business leaders today struggle with a variety of competing needs, from reducing waste and increasing efficiency to improving safety, quality, and satisfaction. Creating a culture of continuous improvement is a surefire way to ensure that you're able to meet those demands and maintain a flexible, competitive business.

About the hosts: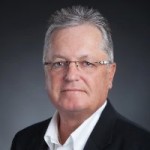 Allan Wilson, KaiNexus CEO
Allan is an entrepreneur with deep experience in supply chain, lean manufacturing, asset management, condition based maintenance, enterprise software and the "internet of things." Allan was most recently the president and chief executive officer at a technology company, Veros Systems. Previously, Allan was CEO of Factory Logic, a SaaS software provider for lean manufacturing companies, remaining with SAP after their acquisition of Factory Logic in 2006.
Mark Graban, KaiNexus VP of Customer Success
Mark graduated from Northwestern University in 1995 with a BS in Industrial Engineering and later earned an MS in Mechanical Engineering and an MBA from the Massachusetts Institute of Technology (MIT). He is author of two Shingo Research Award-winning books, and has worked as a consultant to healthcare organizations throughout North America and Europe, teaching and implementing kaizen and other Lean management practices. He was previously a Senior Fellow with the
Lean Enterprise Institute
and the
Healthcare Value Network
and continues as an
LEI faculty member
. Mark is also the founder of the popular
LeanBlog.org
and its
podcast series
.