To build or to buy?

For many years, leaders have questioned whether it is better to make or buy software solutions to the many business problems they face. Pros and cons are weighed as they try their best to do what most cost effective and efficient for their businesses. It proves difficult, though, to accurately estimate the long-term consequences of that decision, which often leaves those on the front lines struggling to pick up the slack.
The pace of technology innovation is accelerating at an almost exponential rate, making it difficult for the average internal IT groups to cope with this pace of change. The struggle commonly lies in the fact that they not only they have to create the software internally - they must also maintain and upgrade it indefinitely.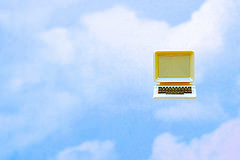 Building the software has frequently won out in this debate in the past, but with the introduction of cloud computing, the tables are turning. Now, even large global enterprises in both public and private sectors that have invested tens of millions of dollars in internal IT infrastructure are beginning to migrate to Cloud applications. In fact, the Gartner Group sees the public cloud for the hosting of enterprise applications as the fastest growing IT market in the next ten years. The largest enterprise software companies in the world (IBM, Oracle, SAP, etc.) see their future delivery platform as the cloud, so their customers are rapidly retiring in-house IT environments, dramatically reducing their IT operational costs as well as their historical reliance on internal IT staff for software development and support.
In that environment, it's tough for internal products to compete with what can be bought on the cloud.
When deciding whether to buy or build, you need to think about three key points:
What is the scope of the problem are you trying to address with this software, and how complex does your solution need to be to fit your business size and needs?
Does your organization currently have (or can you hire) experts capable of building, maintaining, and supporting the solution?
Is using the software critical to your business operations, or can you afford to wait while the solution is developed?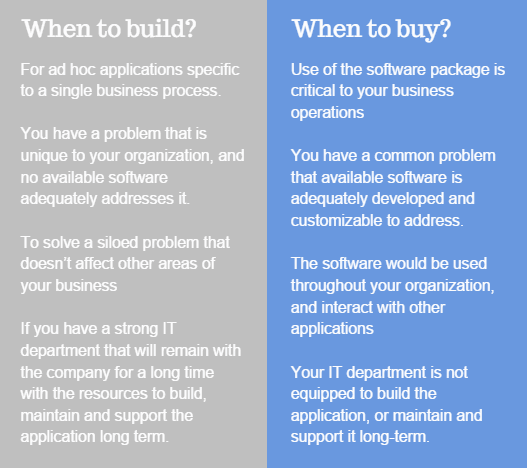 Advantages: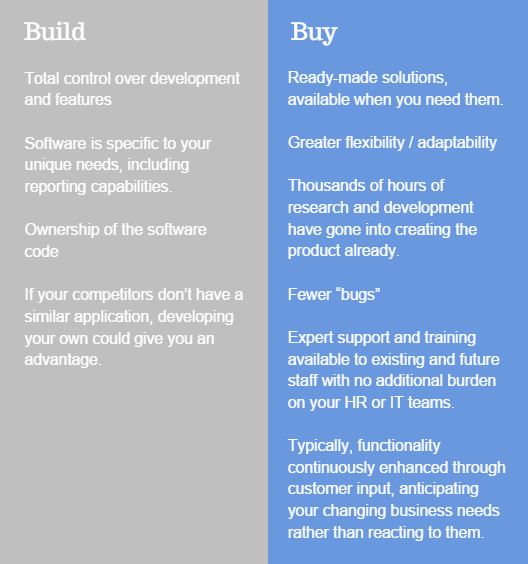 Disadvantages: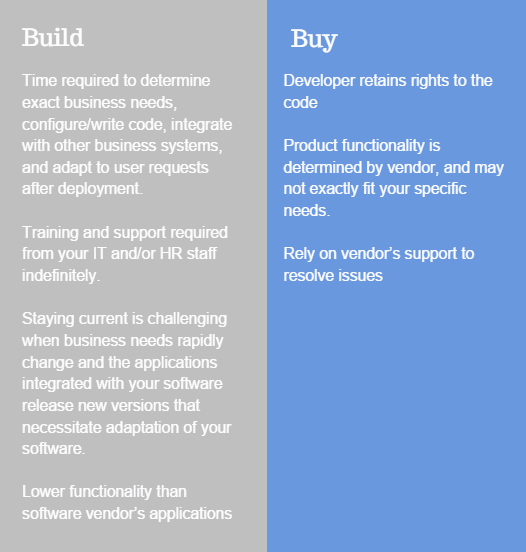 How does buying KaiNexus save you time and money while providing your organization with a more comprehensive, adaptable solution than your homegrown solutions ever could?