People underestimate their capacity for change. There is never a right time to do a difficult thing. A leader's job is to help people have vision for their potential.
- John Arthur Porter, Canadian sociologist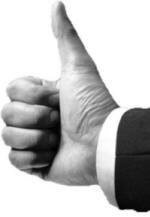 At KaiNexus, we are often asked, "We want to start with a continuous improvement methodology, is now the right time?" If you have that commitment, then yes, the right time is now. There's never a perfect time to start, you just have to be willing to try. This desire to engage employees and colleagues in continuous improvement is the critical first step. You don't have to be an expert in continuous improvement to get started – you have to be willing to work toward gaining this mastery by getting started and gaining experience.
How to practice continuous improvement isn't knowledge that you learn, it's a skill that you develop through practice. That commitment starts with you, regardless of your level of knowledge about continuous improvement.


Our culture isn't ready for continuous improvement yet!
This is the most common objection we hear from people regarding why they haven't committed to the spread of a culture of continuous improvement. We look at it this way -
If you're interested in a running a marathon, your legs and body won't be ready to do so immediately. If you never start running, even just one mile (or half of a mile, or thirty steps), you'll never be able to run a marathon. The same idea goes with continuous improvement. No amount of planning is going to prepare you for 26.2 miles of running. You have to start putting one foot in front of another as you practice, condition, and train over time. You might start by reading a book or a few articles about marathon training, but the proof is in the actions you take.


Here are some tips for how to get the ball rolling:

Start with the improvement program in the area you're responsible for
Sure, your goal might be to roll out continuous improvement to your entire organization, but that's not going to happen overnight. Trying to affect change everywhere at the same time commonly results in no change at all for a number of reasons, including coaches being spread too thin to effectively mentor everybody.
Instead of taking an all-or-nothing approach, we recommend starting with the area you're responsible for. First, start with yourself by identifying opportunities for improvement in your own work that you can identify, implement, and document. Lead by example.
Then, work with your local team to make continuous improvement a regular part of your daily work, adopting new habits to promote a culture change, and practicing your coaching skills. This is a great opportunity to hone your skills, goals, and methodology - and after a while, you'll find that you've learned enough to spread continuous improvement beyond your local team. If you kept careful records of your improvement work and its impact (using continuous improvement software can help with this), you can even take that data to your leadership to advocate for their support in the spread of continuous improvement.


Look for easy wins
People are naturally going to be hesitant to give you their time and discretionary effort when you introduce the idea of continuous improvement. They have their own work to do, not a lot of time to spare, and often, they've been conditioned to keep their heads down and not raise flags. In beginning a new culture of continuous improvement, you're looking to show people that

They'll be appreciated for identifying problems, not scolded or blamed
Their efforts are recognized and rewarded
You don't need a lot of their time
Continuous improvement isn't hard; anyone can do it
The best way to do this is to set them up for success. Look for the low hanging fruit - identify problems that have been plaguing your staff for a while now, and implement quick and easy solutions. For example, say your staff are tired of telling patients how to get to the cafeteria. Install a few directional signs, and you'll be improving staff satisfaction, efficiency, and customer satisfaction with resources you already have on hand and very little time. Save the big, hard projects for later - get the momentum up by tackling these easy wins first.


Ask for ideas that aren't just about saving money or increasing revenue
Only asking employees for ideas to improve the organization's bottom line usually doesn't engage people very effectively. Most employees don't spend much time thinking about the organization's finances, so it seems overwhelming to ask them to come up with big ideas to save a lot of money. You're a lot better off asking people for any and all ideas - encourage them to think about how to make their jobs more enjoyable, provide better care to their customers, and save time in their busy day. The first step is to get people participating enthusiastically and voluntarily, and then the cost savings will follow.

Get influential people involved
There are people in every organization who are leaders by title, and there are those who are de facto leaders regardless of their position. Eventually you'll want to get those organizational leaders involved in promoting continuous improvement - but for a lot of organizations, that doesn't happen until you've produced enough results to convince them it's worth the investment and that it's personally safe to participate.
When you're first rolling out continuous improvement, your best friends are going to be those de facto leaders. These are the people who naturally inspire others to get involved in their projects, they're well-liked, and they work well with others - all traits that will serve you well if you get them on your side. Convince these people to invest in continuous improvement, and their tribe will follow.

Use data to calculate an accurate impact

This is a tricky one for lots of organizations. Collecting continuous improvement data and calculating the impact accurately can be difficult, but the calculation can be made easier by using continuous improvement software. Proving the impact is essential to persuading executives to buy in to continuous improvement. You'll need their support to spread continuous improvement organization-wide, so it's wise to start collecting that data from the very beginning. Make sure that for every improvement you make, you log the impact it has on cost savings, increased revenue, time savings, quality, safety, and satisfaction and quantify things the best you can. Trust us, you'll thank yourself for this extra step when it comes time to stand up and advocate for a widespread culture change.

Encourage employee engagement

There are a ton of things you can do to get people to engage in continuous improvement, whether you're just starting out or trying to increase your spread.
Check out this eBook for a ton of ideas:
Share the impact with everyone
Broadcast improvements to share best practices and recognize contributors
Find SOMETHING to implement for every idea, even if it isn't the original solution
Empower people to implement their own ideas
Make sure something comes of at least 80% of the ideas
Emphasize the value of small improvements
Use continuous improvement software
Continuous improvement software is one of the three pillars of a culture of continuous improvement (the other two being a formal methodology and effective leadership behaviors). The more people you're involving in your continuous improvement program, the more critical software becomes. Continuous improvement software provides.

Improved communication
Increased visibility
Impact reporting
Greater employee engagement
The right software platform makes it easy for people at all levels of your organization to see and participate in continuous improvement, regardless of where or when they work. Getting started managing your work in such a platform from the beginning will provide you with a solid foundation to build on as your program spreads, and give you the impact and engagement reports you'll need to secure leadership buy in
For for information about continuous improvement software, download this free eBook: