KaiNexus' continuous improvement software empowers people to improve your organization by leveraging the collective knowledge of every employee.
People in your organization already know exactly how to:
Improve Safety
Delight Customers
Create Better Products
Improve Employee Morale
Cut Unnecessary Expenses
Close More Deals
Deliver More Deals
So why aren't you leveraging them?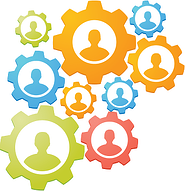 Many organizations unknowingly create roadblocks that slow or discourage staff engagement in improvement efforts. Current suggestion systems are built on outdated communication models and do not facilitate collaboration. Often, there is no structured way to easily include everybody. Employees feel like they don't have the resources or authority to address issues. Sometimes suggestions are simply met with silence or a "thank you," followed by no action. Even worse, sometimes employees are chastised for being "difficult" or are asked not to "complain" when they suggest change.
Traditional culture fosters a 'this is the way we've always done it' mentality that hinders innovation.
Create a Culture of Innovation and Improvement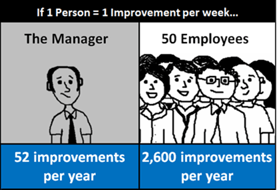 The good news is that employees, from the CEO to the front desk receptionist, want to make your company better - and they know how to do it. Establishing a structure in which improvement becomes a natural extension of every person's job creates a culture of continuous improvement and innovation. Complaints become opportunities, suggestions are met with decisions and actions, and employees are recognized for their insight and participation.



KaiNexus is the platform that provides exactly this structure. Investing in KaiNexus for top-down innovations or bottom-up improvements sends a strong signal to every member of the staff that your company is committed giving everyone a seat at the improvement table. From initial inception to post-implementation ROI, KaiNexus creates a feedback loop that encourages a culture of continuous improvement and innovation.



Engagement in Action

See how Four Seasons Produce dramatically increased staff safety by engaging staff in continuous improvement!