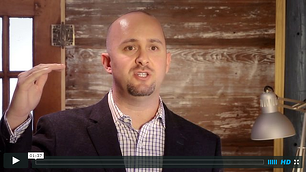 The Toyota Kata is a methodology emulated by organizations in every industry, as a direct result of its effectiveness in solving problems and coaching employees to engage in continuous improvement efforts.
KaiNexus is your single, integrated source for housing all of the information regarding your Toyota Kata improvement work.
See how KaiNexus supports Michael Lombard's Toyota Kata efforts at every level of his organization.

KaiNexus Supports Problem Solving and Coaching Kata
Identifying Issues - Quickly
At KaiNexus, we know that it's important for you and your employees to catch problems when they first arise, rather than waiting for them to escalate into larger, more complex issues. That's why KaiNexus makes it easy for your front-line staff to log opportunities for improvement in one simple step, using a computer, iPhone, or email. The more simple the entry process, the more ideas you'll capture - and there's no quicker or easier way than with KaiNexus.
Quick Response
KaiNexus keeps leaders in the loop through each step of the problem-solving journey, so they're able to respond quickly and effectively to their staff. They can submit comments on opportunities for improvement quickly via email, or log in to assign tasks and check the progress of each project. This combination of active notifications and simplified communication makes KaiNexus an invaluable tool to any leader looking to decrease their response time in employee improvement activities.
Apply Countermeasures
When opportunities for improvement are entered into the KaiNexus system, leaders get active notifications telling them about them. That way, they can immediately address the problem or assign it to someone to investigate and resolve. The entire process is tracked and supported by KaiNexus with improved communication, organized tasks and followups, and data and files stored in a single location for maximum efficiency.
Report on Results
When the opportunity for improvement has been addressed and a countermeasure has been implemented, KaiNexus makes it easy for the team and leaders to report on the results of the work. The resolution in logged permanently in the system with the opportunity, and cumulative metrics are aggregated and stored.
Sharing the Knowledge
One of they key processes in the Toyota Kata is sharing the newly found knowledge with others. KaiNexus makes such broadcasting easy, building it directly into to resolution process for each opportunity for improvement. Once the initial broadcast has been shared, the process and result information is accessible in the searchable KaiNexus database for future reference.
Increased Visibility
The KaiNexus active notifications alert leaders to activity in the system, keeping them apprised of any updates made by their employees. That way, leaders can get involved in real time, providing the guidance necessary to develop employee problem solving skills. This enables the team members, rather than the supervisors, to find the solutions to problems.
KaiNexus also makes it easy to see who is doing what, so leaders know who is actively engaged in improvement work and who needs more coaching. Leaders can see the impact of individual users, as well as their current workload and interactions with others.