KaiNexus WorkOut

The KaiNexus WorkOut is an adaptation of a proven three month improvement model that originated at GE. The WorkOut process is a programmatic, rigorous, and engaging approach that engages front-line staff, managers, and executives in identifying, prioritizing, and rapidly implementing Opportunities for Improvement – using KaiNexus as the platform to track, facilitate, and quantity the impact of the improvement work.
The KaiNexus WorkOut will:
Enhance your organization's ability to make sustainable, organized process improvements.

Improve productivity, operational efficiency, and overall quality of care to reduce healthcare costs for your organization and your patients.

Help you get the most out of your KaiNexus collaborative improvement platform.
Working with your leadership team, the KaiNexus WorkOut Consultant will help you fully use the KaiNexus system capturing Opportunities for Improvement from front line staff, middle managers, and physicians.
How the WorkOut Works

A healthcare expert with a wealth of clinical and administrative experience will walk you through a 90-day process using KaiNexus and the WorkOut process improvement model.
The two- or three-day launch of the WorkOut begins with a planning meeting to determine the focus of the WorkOut, followed by education and prioritization of Opportunities for Improvement (OIs) for the team members who will be participating in the WorkOut. The consultant will provide coaching and help the team determine goals, priorities, and metrics.
The KaiNexus WorkOut consultant will monitor your organization's progress and provide coaching remotely over the first 30 days. At the 30-day mark, the consultant will return to your organization to run the 30-day report out with your management team, reviewing the scope of the individual OIs, barriers, potential for spread, and determining how to measure the results.
The consultant will return at the 60-day mark for the second report out. Between the 60- and 90-day marks, as OIs are implemented, the consultant will work with your financial representative to determine how the financial impact is measured.
At the 90-day meeting, the team will report out the final results of the work and share this with the senior leaders and executives from your organization.
The process will be customized to meet your individual organizational needs and priorities. Once you have completed the process, you will be able to support any type of process improvement initiative by using KaiNexus and the WorkOut process in the future.

Mark Graban, VP of Improvement & Innovation Services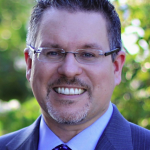 Mark graduated from Northwestern University in 1995 with a BS in Industrial Engineering and later earned an MS in Mechanical Engineering and an MBA from the Massachusetts Institute of Technology (MIT). He is author of two Shingo Research Award-winning books, and has worked as a consultant to healthcare organizations throughout North America and Europe, teaching and implementing kaizen and other Lean management practices. He was previously a Senior Fellow with the Lean Enterprise Institute and the Healthcare Value Network and continues as an LEI faculty member. Mark is also the founder of the popular LeanBlog.org and its podcast series.
Learn More about Pricing and How to Bring the WorkOut to Your Organization