Array Architects
We love highlighting the great work of our KaiNexus customers. Here's a Q&A with Jonathan M. Bykowski, AIA, Principal and Practice Area Leader, Continuous Improvement for Array Architects. From his bio: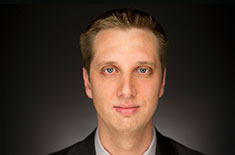 Jonathan has dedicated his architectural career to the design of healthcare facilities. He has experience in a wide range of architectural disciplines, including conceptual design, master planning, schematic design and the interface of design development with construction documents. As a Lean facilitator, Jonathan infuses process improvement into each step of the design process. Jonathan's passion for process-led design drives him to challenge traditional design solutions and approaches.
Can you tell us about Array Architects and your role in leading Lean and continuous improvement?

Focusing solely on the healthcare market, Array Architects offers a full complement of knowledge-based services including planning, architecture, interior design, and advisory services from our seven offices across the country. The firm has been committed to Lean education for our employees for several years. Recently, we decided to formalize our internal improvement efforts and create a dedicated Practice Area devoted to Continuous Improvement. I lead that area of focus and am responsible for empowering everyone at Array to seek and implement improvement in all facets of our work.


What prompted your interest in Lean for your firm? What problems are you solving and what goals will Lean help you accomplish?

We became interested in Lean as our clients were beginning to explore its application in the healthcare industry. First, we wanted to be able to work with them and assist them in the creation of new facilities based on ideal future states. As we learned more, we discovered great applications for Lean improvement and problem solving to our work. Our early initiatives are concentrated on resource deployment, aligning staffs' goals with their work, and driving waste out of our most basic processes.


How do you bridge the gap between "Lean Manufacturing" and a professional services firm, helping people understand why they should understand Lean?

We are focusing on the two core ideas of defining the actual problem and identifying its root causes. Moving to a problem solving culture is applicable to any organization. This fundamental shift in reacting to problems by understanding before solving is our most important strategy for developing a firm of improvement experts. The PDSA cycle is a simple, structured way for teams to approach problems. We are also developing examples of rework, waste and defects in our practice to help staff understand that the Lean tools we are using attack those issues regardless of the industry.


With your multiple offices, how is KaiNexus helping you collaborate and share ideas?

KaiNexus has allowed teams to work across offices on improvement projects and have one common repository for their work. It also allows everyone in the firm, even if not directly working on the project, to follow the efforts and participate. The engagement and transparency of the improvement work is crucial as we start out. Not everyone is working on a project yet, but with KaiNexus everyone can participate.


What is your longer-term ideal state for how Lean thinking will have transformed Array Architects, five or ten years down the road?

It is my goal that everyone at Array will think in terms of the PDSA cycle without realizing it. It's a goal that everyone feels empowered and prepared to question their work processes and implement change. We want to be a culture of structured experimentation every day.
Blog Post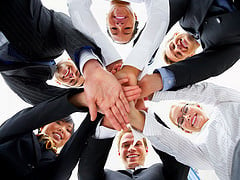 When we were first rolling out KaiNexus at Array Architects, our CEO Carl Davis identified an opportunity for improvement regarding an accounting issue and entered it into KaiNexus.
I was leading the KaiNexus implementation, and was traveling at the time. I logged into KaiNexus while still out of the office and assigned the opportunity for improvement to Christine, an accountant at our firm. I then created a team with representatives from Accounting, Project Management, and a consultant. I knew that they were going to get an automated email from KaiNexus, so I used the comment feature to send out two quick emails directly from KaiNexus – one to the woman I'd assigned the opportunity for improvement to saying I'd coach her through the process when I got back, and one to the rest of the team requesting that they review a PDSA A3 template I'd attached to it.
Because my team included high-level personnel with busy schedules (including a CEO and a Regional VP), I figured it would be at least a week before they were able to get together to discuss the opportunity for improvement. I used KaiNexus to task an administrative assistant with scheduling a meeting. This resulted in the assistant submitting an opportunity for improvement of her own regarding scheduling meetings; it had always been hard for her to tell who needed to participate, but attaching the task to an opportunity for improvement in KaiNexus allowed her to see who was collaborating on the project, so she could tell who needed to be included.
At that point, I figured I was done with the opportunity for improvement for now – after all, no one on the team had received formal KaiNexus training yet, so how much work could they get done?
It turns out, quite a bit.
Video Testimonial
Check out this interview with Jonathan to hear about Array's KaiNexus rollout, their executive engagement, and soem examples of the work they're doing in the system.

In this interview...
"I much prefer simple over sexy if the "simple" is not going to become a barrier. The fanciest technology on the planet looks really slick, but if it causes people to not use something because it's too hard to figure out how to turn it on or remember their password, then it doesn't do us any good. But as much as I wanted a simple whiteboard with some magnets and an eraser, we just couldn't manage that across seven offices.
So we looked for a digital version of the Kaizen board, and we found a platform called KaiNexus that actually wound up, in the end, offering us a full series of things we didn't realize we needed until we started our work."