The UNC Health Care System, based in Chapel Hill, North Carloina, is a not-for-profit integrated health care system, owned by the State of North Carolina. Its purpose is to further the teaching mission of the University of North Carolina, while providing state-of-the-art patient care.
A distinguishing characteristic of UNC Health Care is its association with the UNC-Chapel Hill School of Medicine, a nationally eminent research institution. This relationship gives UNC Health Care a powerful pathway for moving the results of biomedical research from medical school laboratories to patient care settings.
Improvement Methodology
UNC Healthcare uses Lean Six Sigma (LSS), a set of complementary methodologies, to improve the ways staff lead, teach and provide care. Lean and Six Sigma seek to continually improve the quality of care delivered to patients. As UNC Health Care says,
"Get rid of what you don't need and improve what's left!"
The goal of the LSS deployment at UNC Health Care is to train all employees as Yellow Belts, a LSS designation indicating those who are able to assist with improvement projects. All employees with interest and aptitude are encouraged to pursue further training to become Purple Belts (who focus on Lean projects), Green Belts (who focus on Six Sigma projects) and Blue Belts (manager-level and above who sponsor projects).
The OB/GYN Department at UNC Health Care (UNCH) started using KaiNexus in July 2011.
How Does KaiNexus Help?
Empower Faculty and Staff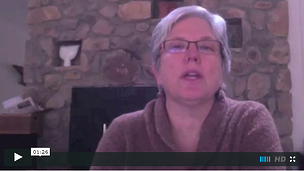 Meet Dr. Nancy Chescheir, Professor of Obstretrics and Gynecology, who has been involved with KaiNexus since UNCH first began using the platform. In this video, she tells you how KaiNexus empowers their faculty and staff to improve their workplace, and why that matters to UNCH.
Document ACGME Requirements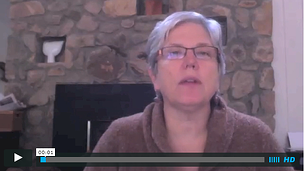 KaiNexus helps UNCH meet their ACGME requirements for systems-based learning, one of the more difficult requirements to document.


Identify and Implement Opportunities for Improvement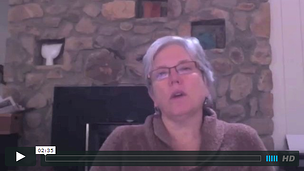 Listen as Dr. Chescheir explains the types of Opportunities for Improvement that UNCH has identified and implemented using KaiNexus.


Customer Story: UNC Health Care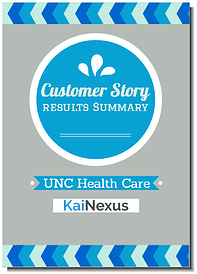 Check out this Customer Story to see the results realized by UNCH during their KaiNexus implementation..
Highlights include:
Increased staff satisfaction
Increased staff engagement
Over $100,000 in savings