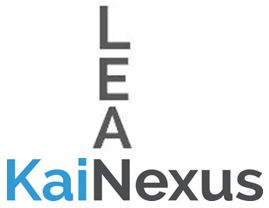 Here at KaiNexus, we know that mutual respect between leaders, staff, and customers is critical to creating a culture of continuous improvement in an organization. This element of mutual respect drives leaders to engage everyone in their continuous improvement efforts, with the belief that everybody takes pride in doing good work. Lean leaders strive to make continuous improvement part of everyone's jobs, empowering their staff to improve their work in order to provide the highest quality goods and services at the lowest cost, with safety and satisfaction in mind. That's where KaiNexus' Lean software capabilities come into play.


KaiNexus enables leaders to:

Lean Methods and Lean Improvements
KaiNexus supports the key practices and methods that many Lean organizations choose to follow:
Many organizations use formally-structured, team-based, week-long Kaizen Events as a way of demonstrating that improvement is possible. Organziations often continue to conduct Kaizen Events as a way of solving more complex problems over time.
KaiNexus makes Kaizen Events more successful by enabling you to:
Organize and manage your Kaizen Events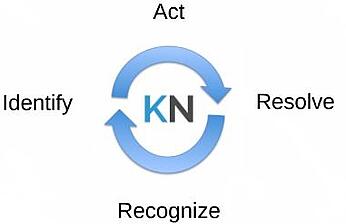 The most successful Lean organizations build upon Kaizen Events to start creating a culture of continuous improvement, using a structured Plan, Do, Study, Adjust (PDSA) process.
KaiNexus was founded upon the need to better manage this improvement process by identifying opportunities improving, acting on them in a collaborative way, resolving and verifying results, and recognizing people for their efforts and results.


Most Lean organizations use the PDSA-based "A3" methodology for problem solving and tracking of projects. Some organizations also use the "Value Stream Mapping" approach to see processes and workflows in a more systemic way, ensuring the best overall performance from a customer perspective.

KaiNexus allows organizations to attach A3s and Value Stream Maps - whether these are scans of hand-drawn documents or links to electronic files in your existing repository - directly to the Opportunity for Improvement in the system. This keeps all of your documentation in a single unified location. KaiNexus has the flexibility to let you improve the way you want to improve, rather than dictating the specific format or method you must use. KaiNexus is the platform to manage all aspects of your A3 and VSM work.


One challenge associated with continuous improvement is the need to communicate changes and improvements to the entire team. When improvement happens, Lean organizations update their standardized work and documentation. They strive to keep everybody on the same page by not just creating new documents, but also ensuring that they are seen and understood.
KaiNexus agrees that a more consistent process and execution leads to more consistent results. That's why we provide customers with a method of structured improvement management that includes active notifications, improvement broadcasting, and standardized reporting and metrics.


Considered a more advanced Lean management practice, strategy deployment (sometimes called "policy deployment" or "hoshin kanri") is used to create alignment throughout the organization - from top to bottom and across all departments.
KaiNexus supports strategy deployment efforts by:
Allowing organizations to cascade goals and objectives throughout the organization

Letting you see which improvements are affecting your true north objectives

Enabling leaders to issue "challenges" that encourage people to find improvements as needed to support performance objectives (while still identifying and fixing everything else they find during their day).